Britain's longest-running comic, The Beano, has joined forces with children's mental health charity YoungMinds to create a new character that addresses mental health and wellbeing among young people.
"Mandi and her Mobile" will also coincide with the publication's 80th anniversary.
It addresses pressures that can impact children's mental health, such as dealing with getting their first mobile phone.
Mandi Sharma, is a nine-year-old girl who lives in Beanotown with her mum, Keran, and her grandmother Shabu.
The youngster, who goes to Bash Street School with other popular Beano characters Toots, Rubi von Screwtop and JJ, is given her very first mobile phone.
Despite it being an exciting moment for Mandi, the story aims to tackle how interacting with people digitally is different to interacting face-to-face.
"We feel we have a responsibility to entertain kids, but also to make sure they're in a safe place," Beano's chief executive Emma Scott, told the Times Educational Supplement (TES).
"We want to engage with young people and adults in their lives to give some messages around what digital could or couldn't mean. Combining Beano's decades of experience in communicating with children and YoungMinds' insight into child mental health gives an opportunity to bring a sense of humour and levity to subjects which can be very dark, or difficult."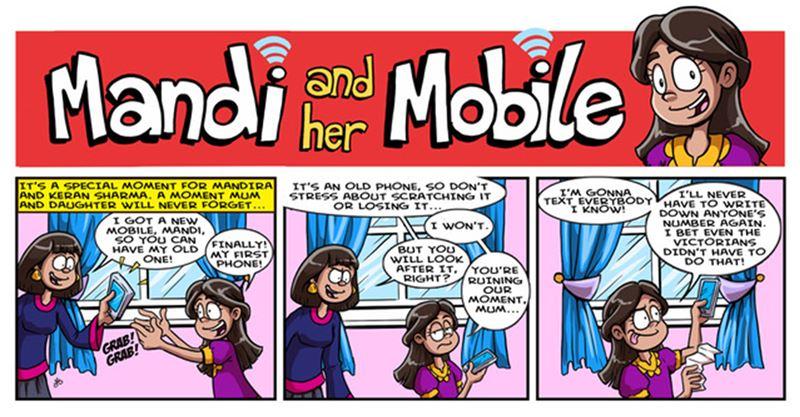 To coincide with the launch of the new character, YoungMinds has also shared top tips for children who have recently received their first phone.
The information covers everything from what it means when someone does not text you back, to what you should do if someone sends a horrible message.
Link to original blog: https://www.independent.co.uk/arts-entertainment/beano-comic-mental-health-mandi-mobile-youngminds-a8458626.html